End of tournament
[16/04/09] [x]close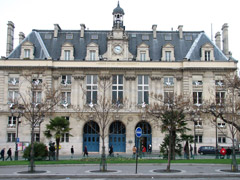 The Paris Go Tournament is now finished.

Congratulations to Oh Chimin who won the tournament by winning all its games. Congratulations also to the Sandbagger Team for its records of 21 victories out of 24 possibles and to Lucas Neirynck who have won the Blitz Tournament.

See you in the Amsterdam Tournament, the next Pandanet Major.

If you have photos of the tournament or SGF file of tournament games. You can send them to dmg at online-go dot com and we will put them on the website.

Great thanks to all the players !